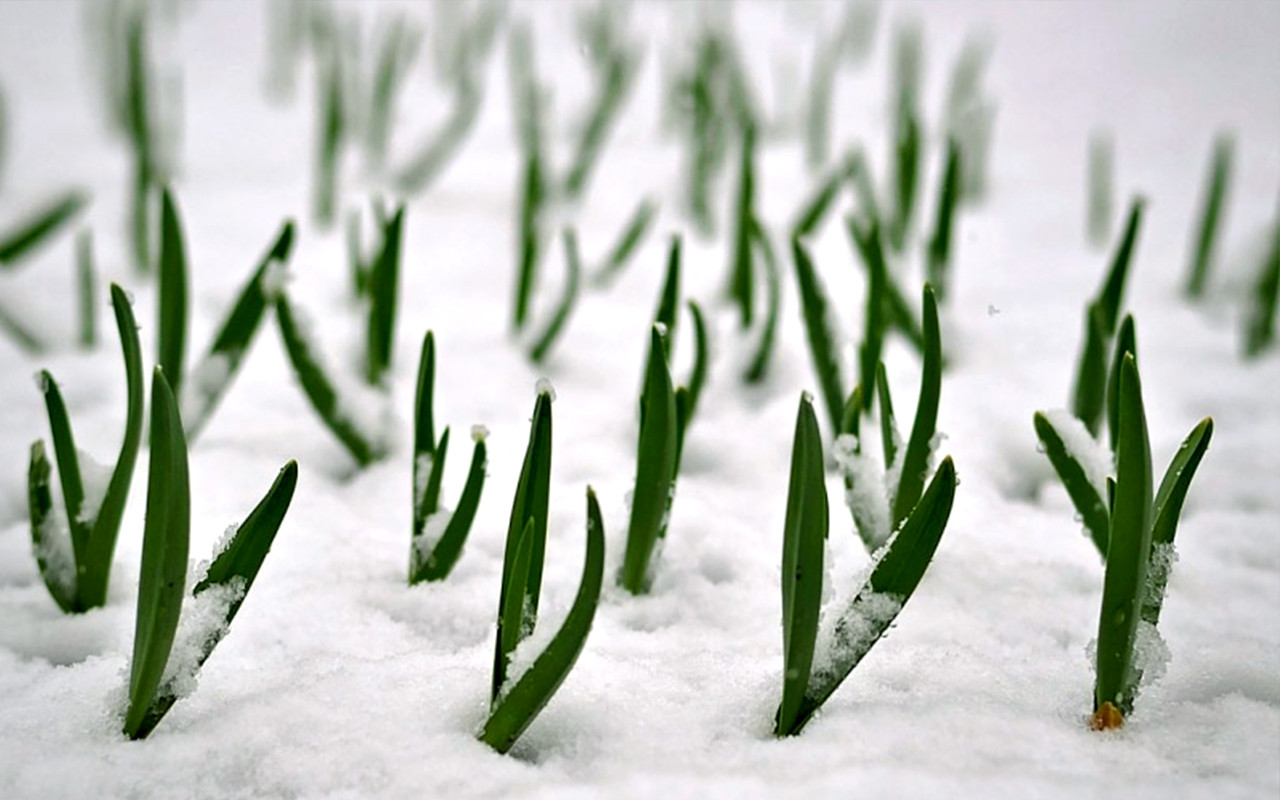 Snow Gardening: Tips And Tricks For Early Harvesting
Choose Plants That Can Thrive In The Cold Weather
As temperatures start to drop and the cold weather settles in, it's easy to think that plants must surely suffer under these icy conditions. But surprisingly enough, some species of plants can still thrive even in the lower temperatures of wintertime. 
With careful selection and preparation many gardeners choose to plant certain types of flowers, shrubs and trees for fall, winter and early spring colors. Some popular choices include Camellias, Pansies, Primroses, Crystal Palace fruitless Olive trees,Magnolia Susan Black Tulips and Heathers.
If winter gardening is your goal, you'll need to be strategic about what kind of plants you choose. Many winter hardy vegetables and herbs can survive the winter chill, such as kale, spinach, chard, cabbage and parsley. Even tender crops like peas can get in on the fun - just remember to provide some extra winter protection like winter mulch, frost cloth or a winter row cover. Try sowing carrots and radishes in winter for an early spring harvest.
For those looking to get creative, sowing seeds in the snow can be a fun winter challenge! Snow is an ideal environment for winter gardening as it serves as an insulator that prevents soil from freezing and helps maintain soil moisture levels. 
How To Sow Seeds In A Snow Bank
Make sure your seeds are shallowly planted in loose soil- if you're sowing directly into snow, try to ensure that there is at least a few inches of soil beneath the snow. If you're sowing in a winter garden bed, make sure the soil is light and not too compacted. Keep your winter garden well watered - as snow melts it will provide hydration for your winter crops.
What you need to sow seeds in a winter snow bank: 
- Seeds of your choice
- A shovel or trowel
- Winter mulch (optional) 
- Fertilizer or compost (optional) 
Start by having a look at the winter snow bank. If it's too hard and icy, you may need to wait. The best conditions for snow seeding are when the snow is freshly fallen (or slightly thawed) and fluffy. 
Use your shovel or trowel to dig gently into the winter snow bank. Don't worry about making it too deep - just enough to get some soil beneath the snow. Place your chosen seeds in a line on top of the winter snowbank and  lightly cover them with winter mulch, fertilizer or compost (if you choose). Winter fertilizers are  specially formulated for winter conditions - they are low in nitrogen and higher in potassium which helps winter plants survive the cold winter months. 
Top Five Leafy Greens For Early Harvesting
What you can saw in January, or even in February , will be ready to harvest the following winter. Here are five winter hardy leafy greens that you can sow in winter snow for an early spring harvest: 
Spinach - this winter hardy plant can withstand temperatures as low as 15°F (−9°C).
Kale - frost actually improves the flavor of winter kale.
Mustard Greens - harvest about two weeks after sowing for a spicy winter treat!
Asian Greens - frost tolerant and winter hardy, these greens can be harvested in as little as four weeks. 
Arugula - this winter-tolerant green will give you plenty of peppery leaves for winter salads. 
Stay Warm And Have Fun
So whether you're a winter gardening enthusiast or just looking to sow a few seeds in the snow, we hope you find these tips helpful! With a little bit of preparation and careful selection, you can enjoy a bountiful winter harvest.
What are your favorite winter gardening tips? Let us know in the comments below.